About Us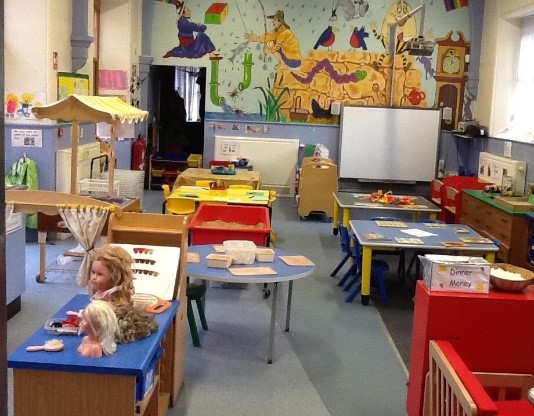 Railway Street Nursery School is a listed building which opened its doors to children 77 years ago. Over this time, it has become a well established, single unit Nursery School in the heart of Armagh and is well renowned for its inclusive practice.
At Railway Street Nursery, we provide one full-time nursery class catering for 26 children. Our staff are highly trained nursery specialists and we take great pride in being very aware of the individual learning needs of every child in our care.
Our school day starts from 9.00am until 1.30pm and accommodates children aged 3 to 4. We believe that every child is unique and we want them all to learn, feel proud about their own achievements, and experience feelings of success, so that they are ready to go onto Primary School and be happy and confident little people!
Our nursery motto is "Life is a Journey- Play, Learn and Grow Together"
Railway Street Nursery School provides an environment that will stimulate learning at this crucial stage of each child's life. Our bright spacious building, wide range of resources and equipment and excellent outdoor learning area ensure the children have the environment and facilities to grow and develop at their own pace.
Our curriculum covers the six areas of the pre-school curriculum. The provision in Railway Street Nursery School provides a good foundation for learning before moving to Primary School.
Parents play a vital part in our programme throughout the year. Together with parents, families and our local community we work to ensure that our children have the very best start in their 'learning journey'.
Railway Street Nursery School, Railway Street, Armagh BT61 7HP
Phone: 028 3752 3472